Airbrush Portraits
Looking to capture the perfect memory or person? At Airbrush Co., we pride ourselves in our astonishing airbrushed portraits. Our talented team can airbrush portraits of your loved ones, people who inspire you, animals you adore and the cars you dream of. Even better, we can airbrush these unparalleled custom portraits on various surfaces such as t-shirts, canvases and banners! It's the perfect way to admire the people and things closest to your heart.
Airbrush Portraits - People
From your favourite people to missed loved ones, Our Airbrush artists take the upmost care to create a likeness and sense of expression with detail to take your breath away.
If you're looking for a unique and personalized way to immortalize yourself or a loved one, look no further than our commissioned airbrush portrait artwork.
Get a Quote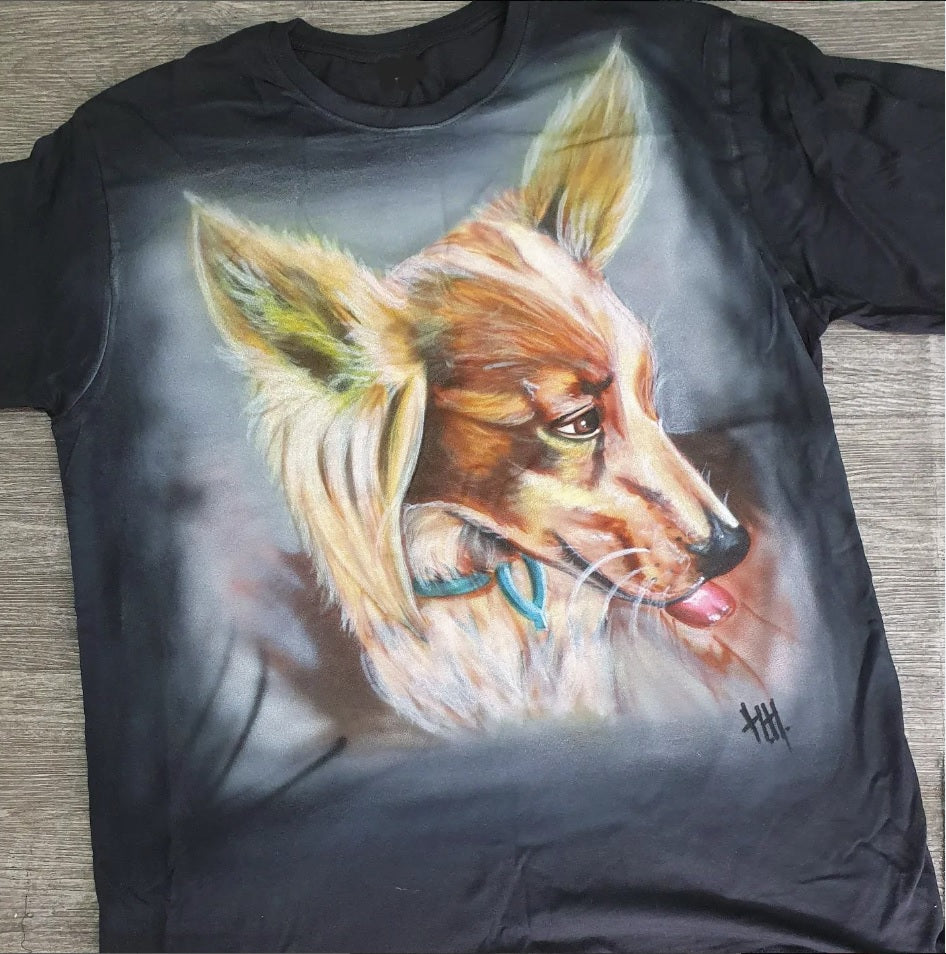 Airbrush Portraits - Pets
Commission airbrush artwork of your furry, feathery, scaly or slimy companion!
From the softness of their fur to the twinkle in their eye, we strive to make our portraits as lifelike as possible, creating realistic and stunning portraits of pets that capture their unique personalities.
Get a Quote
Airbrush Portraits - Automotive
A focus on automotive engineering brought to life in vivid detail making it the perfect tribute to any classic car enthusiast. Whether you are a fan of vintage automobiles or just appreciate stunning works of art, commissioned airbrush portrait will captivate and impress.
Get a Quote
⭐ ⭐ ⭐ ⭐ ⭐

"I cried as soon as I saw it. Truly amazing artwork, I cannot wait to have it framed and hung on the wall" - Chloe, Portrait of Son 2017

⭐ ⭐ ⭐ ⭐ ⭐

"OMG it's AMAZING. I Love it so much, It looks exactly like my baby" - Dianne, Pet Portrait 2020

⭐ ⭐ ⭐ ⭐ ⭐

"Thank you, Dad is going to love this gift, Very talented" -Greg, Automotive Portrait 2018
But it doesn't stop there! At Airbrush Co. we go above and beyond for our clients, so we encourage endless ideas of custom products to make your artwork unique and outstanding.
Airbrush Co. can customise the designs to suit your style or theme, enabling us to cater for any type of artwork.