Airbrush Graffiti Wall
Make a bright statement at events and festivals! Airbrush Co.'s Interactive Graffiti Banner Workshops inspire everyone to be a part of a team by creating vibrant artwork for the community. Whether you're making a statement about community values or adding extra colour to an event or festival, Airbrush Co. is proud to be a part of all the fun.
Our artists can paint any outlined design prior to the event or a blank canvas can be provided for the participants to create their own artwork.
Live Airbrush Graffiti Banner
Your guests will have the opportunity to leave their mark and try their hand at Airbrush Graffiti design. Guided by our professional artists guests will help fill in the art activation and sign their name to the final peice.
A special keepsake from your memorable event.
Book Now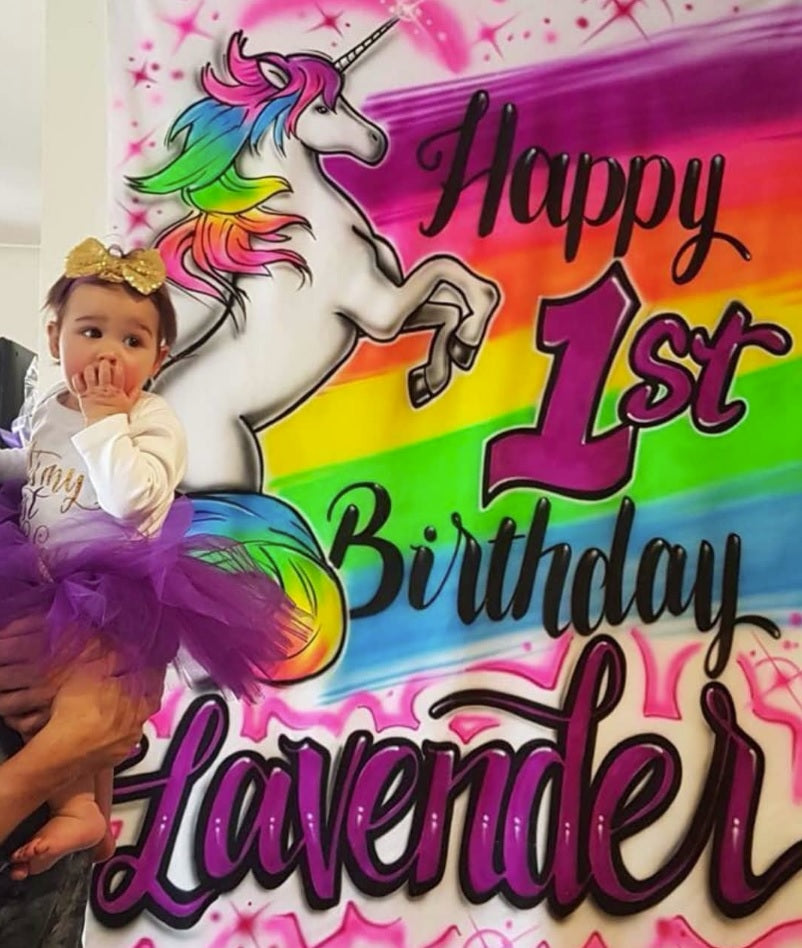 Banners and Backdrops
Backdrops create some wicked photos with family, friends and peers, but the customised piece is yours to keep even when the party is over. Whether you re-use our banners for an upcoming event or keep them for sentimental value, we're proud to be a part of your special occasion.
A special keepsake from your memorable event.
Book Now
Combine A Graffiti Banner With Any Other Live Airbrush Activation For The Ultimate Party Entertainment
We combine our customised graffiti artworks with a range of products to create the best take-away experience for all guests of all ages. Adding a personal touch to your next event has never been easier with endless freedom of different designs and products.
⭐ ⭐ ⭐ ⭐ ⭐

"The live airbrushing went off with the crowd today. Best performance for sure." - Luke, Music Festival 2018

⭐ ⭐ ⭐ ⭐ ⭐

"[Airbrush Co.] delivered way more than we expected, we absolutely loved it. It was a fun and inclusive way to launch our new product." - Ben, Product Launch 2017

⭐ ⭐ ⭐ ⭐ ⭐

"Airbrush Co. is reliable and fun to work this, it is always a highlight for the guests to take away a personalised gift" - Jessica, Event Manager
But it doesn't stop there! At Airbrush Co. we go above and beyond for our clients, so we encourage endless ideas of custom products to make your event unique and outstanding.
Airbrush Co. can customise our airbrushing to a range of other products to best suit your event, Including: Bags, Drink Bottles, Shoes, Thongs, Towels, Basket Balls, Skateboards, Beanies, Bucket Hats and sooo much more... Just ask!