Shop Featured Designs
Personalise with your own name and favorite colours
Shop Our FULL Range of Airbrush Designs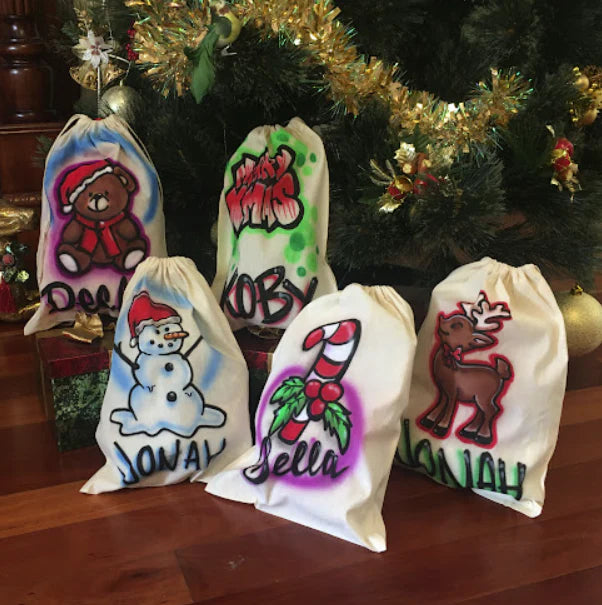 Airbrush Santa Sacks
Get your hands on these custom-designed Airbrush Santa Sacks. The perfect festive bundle! Jam-pack 'em with pint-sized playthings, fashionable apparel, or delectable goodies!
SHOP SANTA SACKS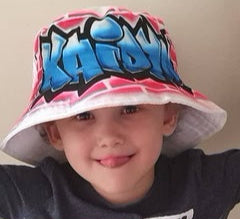 Airbrush Bucket Hats
Get ready to rock this summer with our custom airbrush bucket hats! These quirky and fun fashion accessories are the perfect way to add a playful twist to your summer outfits.
SHOP BUCKET HATS
We Know How To Party!
Invite Airbrush Co. to help Celebrate your special occasion with live Airbrushing and Party Favours.
Event Entertainment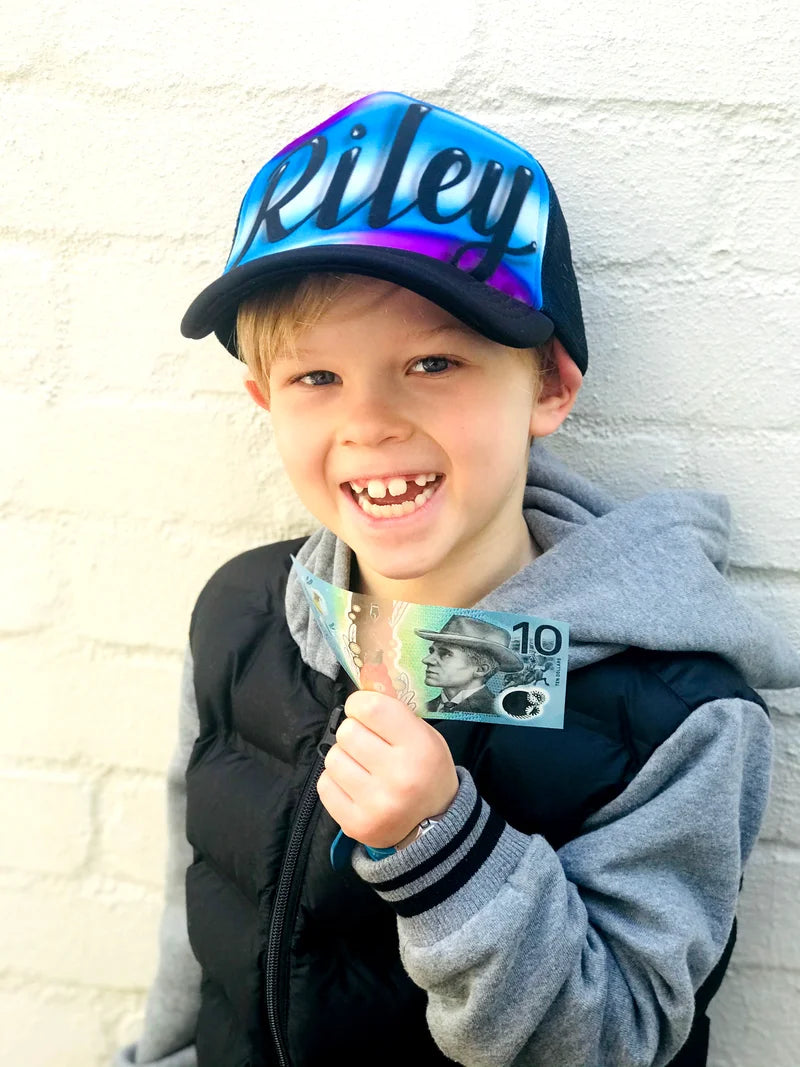 Fundraising?
Are you looking for a fun and exciting way to engage people at your next fundraiser event? Airbrush Co.'s fundraiser packages encourage people to let their creativity run wild with colour and group fun!
LEARN MORE
See how its done...
⭐ ⭐ ⭐ ⭐ ⭐

"We loved having airbrush co. at my daughter's Bat Mitzvah. Kids and adults all enjoyed the activity." Diana - Event Hire 2023

⭐ ⭐ ⭐ ⭐ ⭐

"Great experience at Melbourne Victoria market - helpful, friendly and a great product to suit." Ben - Retail Store 2023

⭐ ⭐ ⭐ ⭐ ⭐

"Great product. Fast turnaround time. Highly recommend. My boys are going to love them." Melanie - Online Order 2022