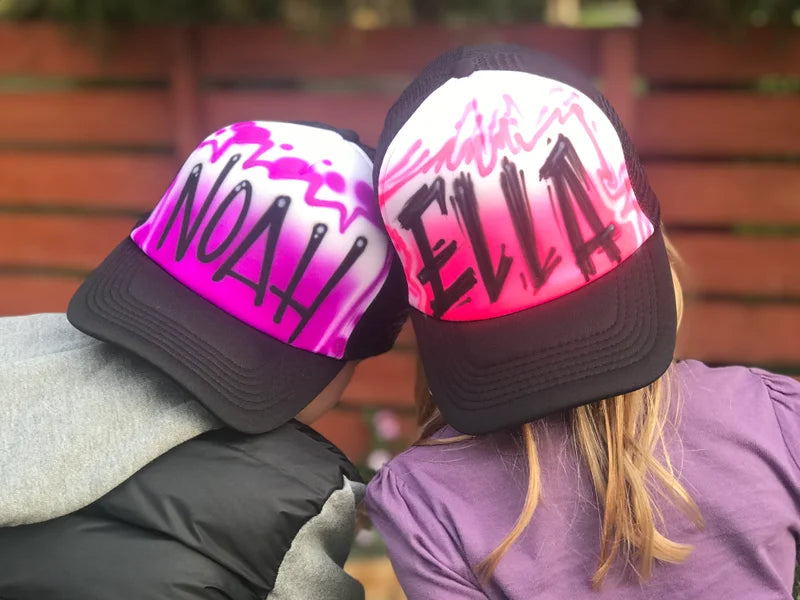 AIRBRUSH TRUCKER CAPS
Our trucker caps are adjustable and ventilated so you can be comfortable all day.
Available in YOUTH (52cm) which is best suited for most 1-6 year olds or LARGE (58cm) which is best suited for most people aged 6+ to adult in Black, White, Blue and Pink.
Personalise our designs with your name and favourite colours.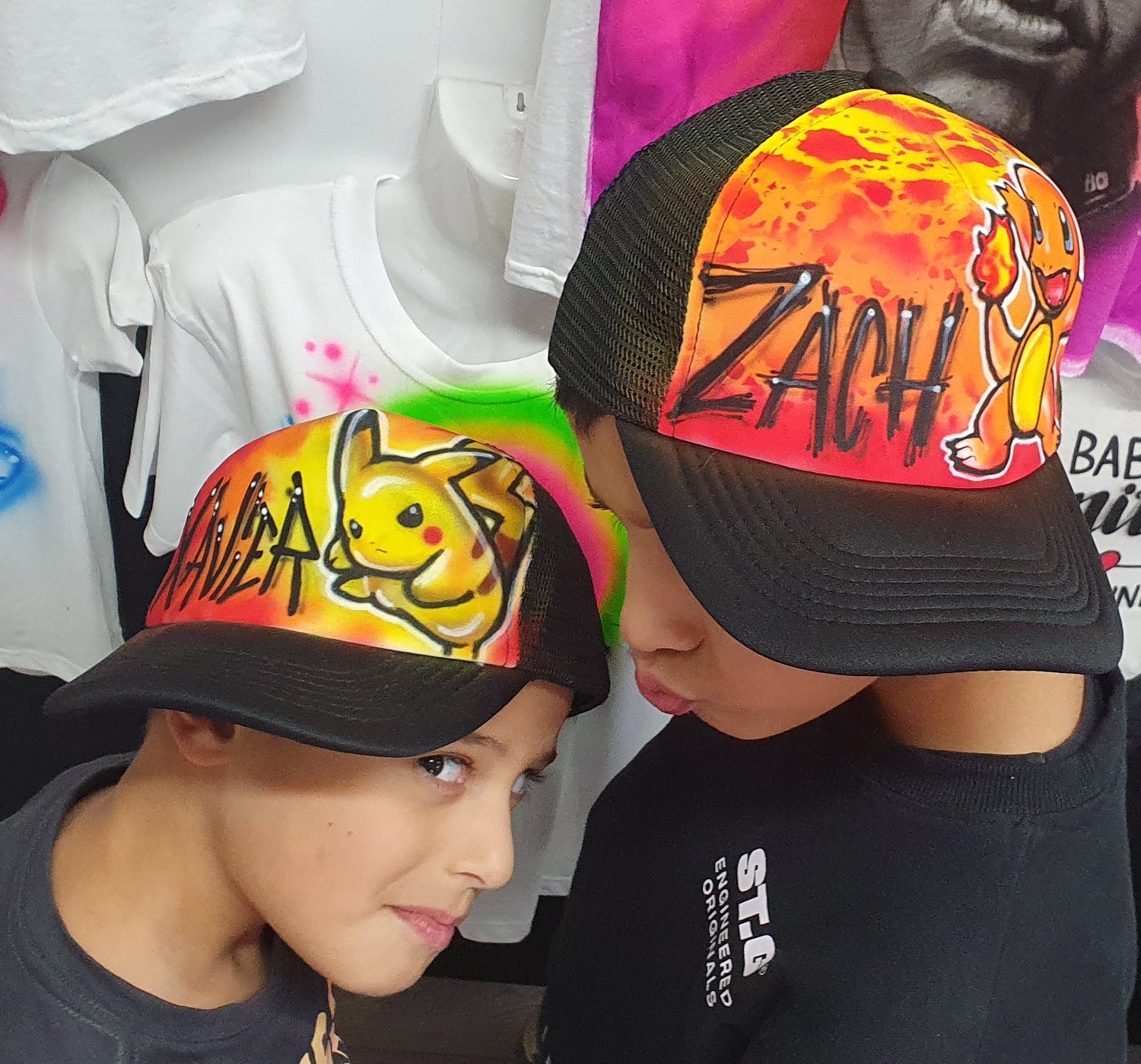 Looking for something different?
Our Airbrush Artwork on Trucker Caps is custom made to order! If you are after something more specific, let us know and we will see what we can do for you!
CUSTOM ARTWORK